Becky Toyne is a freelance books columnist, writer, editor, and storyteller. Since 2010, she has been the "Should I Read It?" columnist for Day 6 on CBC Radio One, and has been a guest on q, as well as numerous local CBC radio shows across Canada. She was a regular contributor to the Globe and Mail's books pages from 2018 to 2021, and has written about books, authors and publishing for the National Post, Toronto Star, and open-book.ca, where her popular column about Toronto's literary scene ran for six years.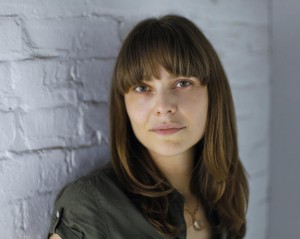 An experienced host and interviewer at literary festivals including the Toronto International Festival of Authors and Word on the Street, Becky has interviewed authors including David Chariandy, Andrew Pyper, Joseph Boyden, Claire Cameron, Camilla Gibb, and Roddy Doyle.
She has more than 15 years experience as an editor, both in-house (at Random House in Canada and the UK) and freelance. She has worked with authors including crime writers Jo Nesbo (international bestseller) and Susan Philpott (Canadian bestseller), and novelist Gail Jones (Booker Prize longlist).
Becky spent three years as the head of communications for the Toronto International Festival of Authors, and for eight years handled public relations for the Writers' Trust of Canada – a program including ten national literary awards, a writers' retreat, and two annual black-tie fundraisers.
A past member of the PEN Canada board of directors, Becky has also volunteered as a member of the Freedom to Read Week Freedom of Expression events committee.
Contact
bt@beckytoyne.com | Twitter: @MsBeckyToyne
——————————————————————————————-