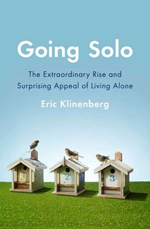 NYU sociology professor Eric Klinenberg examines the life of the "singleton" in Going Solo.
I read the book for the National Post and found it perhaps a little too focused on North American city life, but overall a meticulously researched and thought provoking examination of the reasons we might choose to live alone at any stage of our adult lives.
Read my review here.