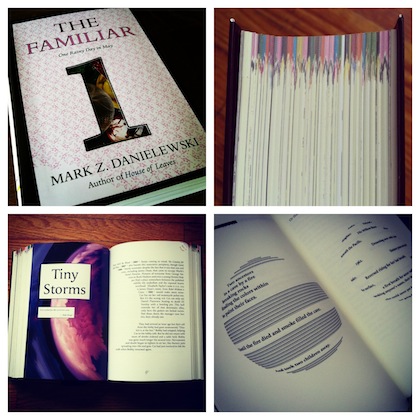 Mark Z. Danielewski has both dazzled and confounded readers with his high-concept novels that utilize font, colour, footnotes within footnotes, and sometimes turning the book upside down every few pages to tell a story.
His latest book, The Familiar: One Rainy Day in May, is presented as Volume 1 of a projected 27 volume series, of which new volumes (or "episodes") will be released every 6 months. It's unlike any book you've picked up before. But should you read it?
My review on CBC Day 6 >> listen here.