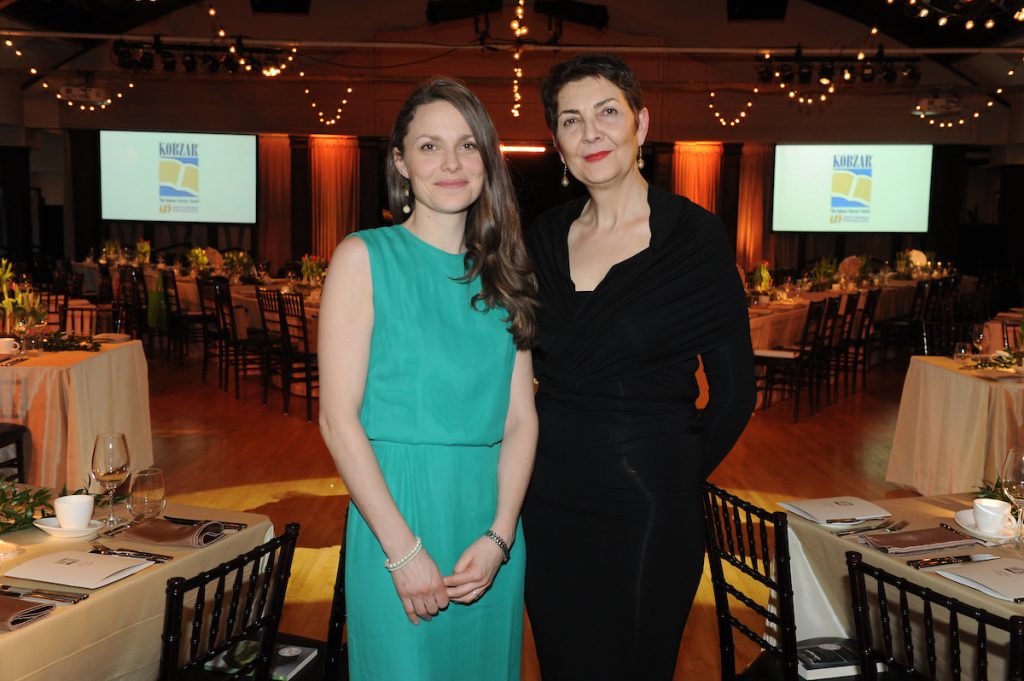 Huge thanks to the Shevchenko Foundation and the Kobzar Literary Award committee for inviting me to be a part of their biennial celebration to announce the winner of the Kobzar Literary Award. I had fun co-hosting this year's festivities at Toronto's Palais Royale on March 1.
Co-editors Lisa Grekul and Dr. Lindy Ledohowski won the $20,000 prize for their anthology Unbound: Ukrainian Canadians Writing Home. Their publisher, University of Toronto Press, also received $5,000.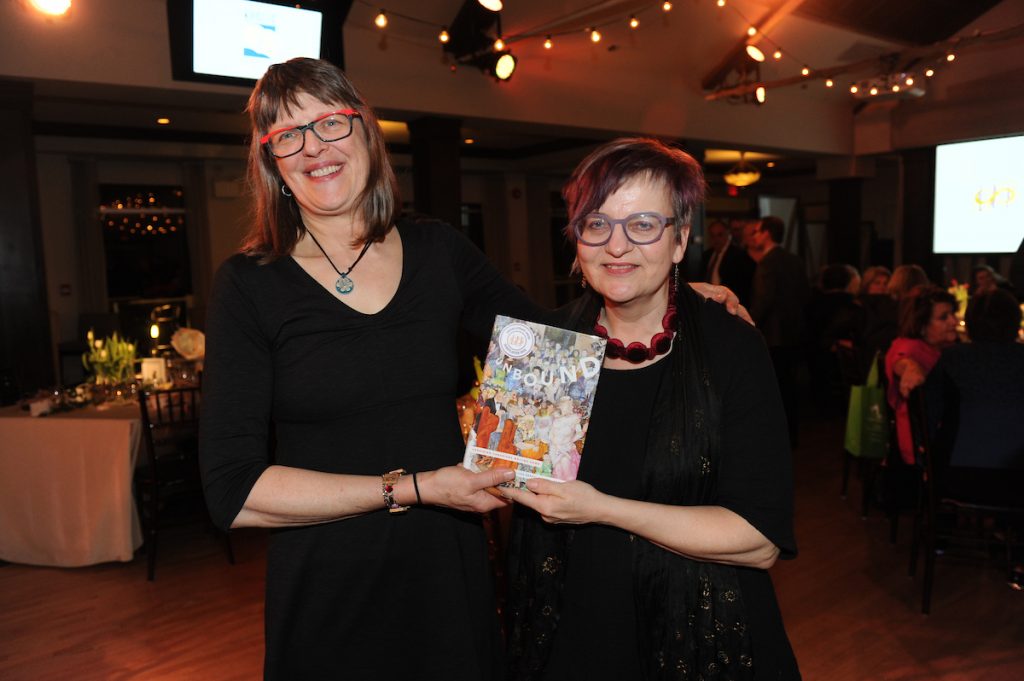 Huge thanks too to Bohdana Bashuk, for being my co-hostess with the mostess. We had a fun and fabulous time emceeing the award gala.
For a bit more about this biennial award that recognizes a Canadian book that presents a Ukrainian Canadian theme, Open Book has a nice write-up, here.
Top Image: Kobzar Literary Award gala co-hosts Becky Toyne and Bohdana Bashuk
Bottom Image: Unbound contributors Erin Moure and Marusya Bociurkiw celebrate at the 2018 Kobzar Literary Award