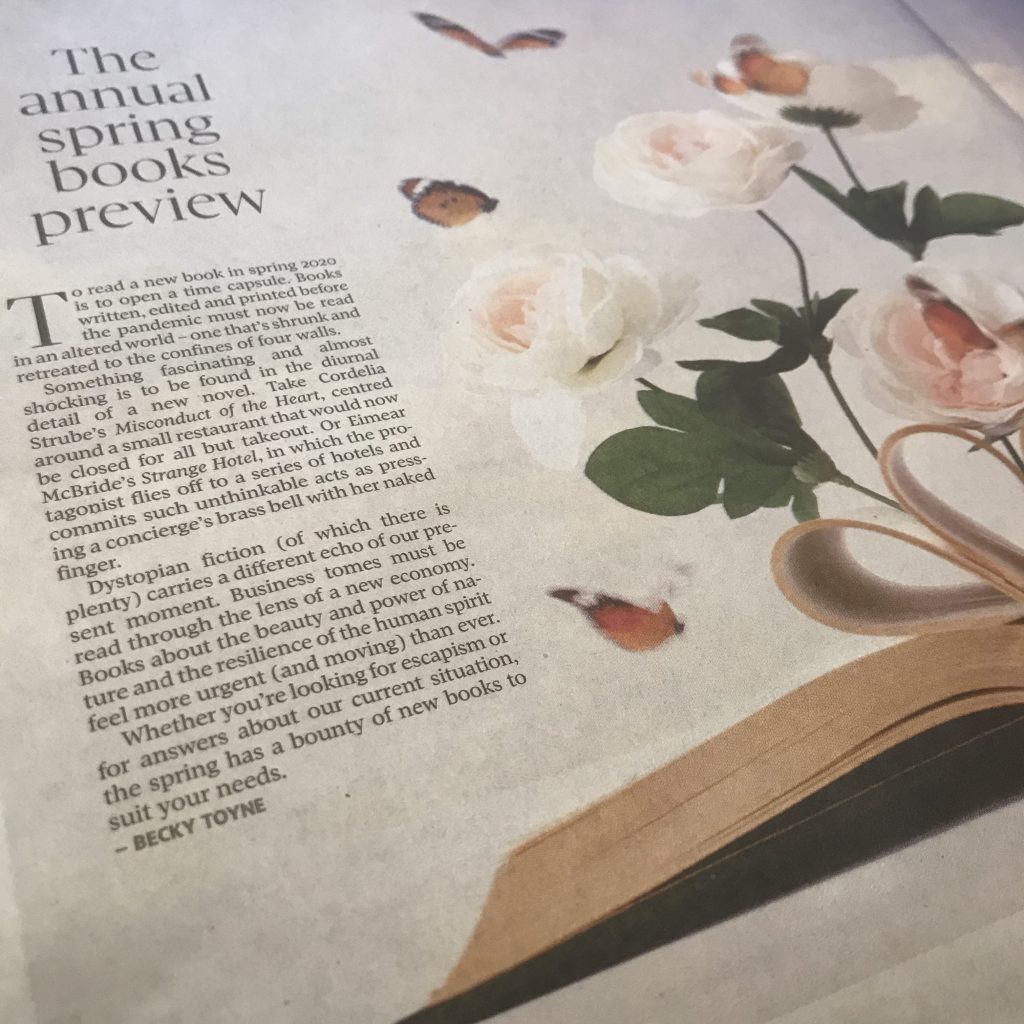 "To read a new book in spring 2020 is to open a time capsule. Books written, edited and printed before the pandemic must now be read in an altered world – one that's shrunk and retreated to the confines of four walls.
Something fascinating and almost shocking is to be found in the diurnal detail of a new novel. Take Cordelia Strube's Misconduct of the Heart, centred around a small restaurant that would now be closed for all but takeout. Or Eimear McBride's Strange Hotel, in which the protagonist flies off to a series of hotels and commits such unthinkable acts as pressing a concierge's brass bell with her naked finger.
Dystopian fiction (of which there is plenty) carries a different echo of our present moment. Business tomes must be read through the lens of a new economy. Books about the beauty and power of nature and the resilience of the human spirit feel more urgent (and moving) than ever.
Whether you're looking for escapism or for answers about our current situation, the spring has a bounty of new books to suit your needs."
From my 2020 Spring Books Preview for the Globe and Mail.