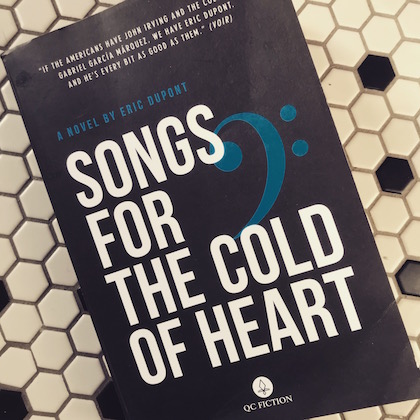 For my latest "Should I Read It?" review, I talked about a novel that is buzzy in part by virtue of its obscurity.
Eric Dupont's Songs for the Cold of Heart was a massive bestseller in Quebec, but its English-language translation (released in Canada in July 2018) was relatively unknown until it landed a spot on the Scotiabank Giller Prize shortlist on October 1.
It's the odd-one-out on a shortlist filled with books that are already Canadian bestsellers in the English-language market. The Giller nod has given it a huge awareness (and sales) boost.
Should you read it? Here's my review >> audio
And how is Dupont's tiny Quebec publisher, QC Fiction, coping with the Giller spotlight? Here's a piece I wrote for the Globe & Mail.