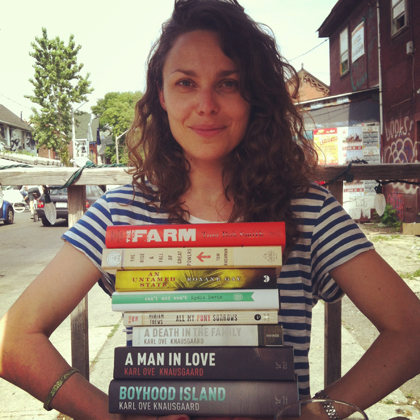 Conveniently timed to air on the longest day of the year (thank you, June 21, for falling on a Saturday), I'm pleased to present my annual summer reading list for Day 6 on CBC Radio One.
Here I am (up there, look!) balancing in my skinny arms my complete set of books to suit all summer reading tastes.
Moments after this photograph was taken I overheard a man sitting at the other end of the table (yes, I am on a patio drinking early summer beer) telling his friends that he likes reading crime fiction by British writers. I gave him my copy of The Farm, thus lighting my load by one book for the journey home.
>> Listen to my summer reads conversation with Day 6 host Brent Bambury here.
>> Read my suggestions for EVEN MORE reading at CBC.ca, here.