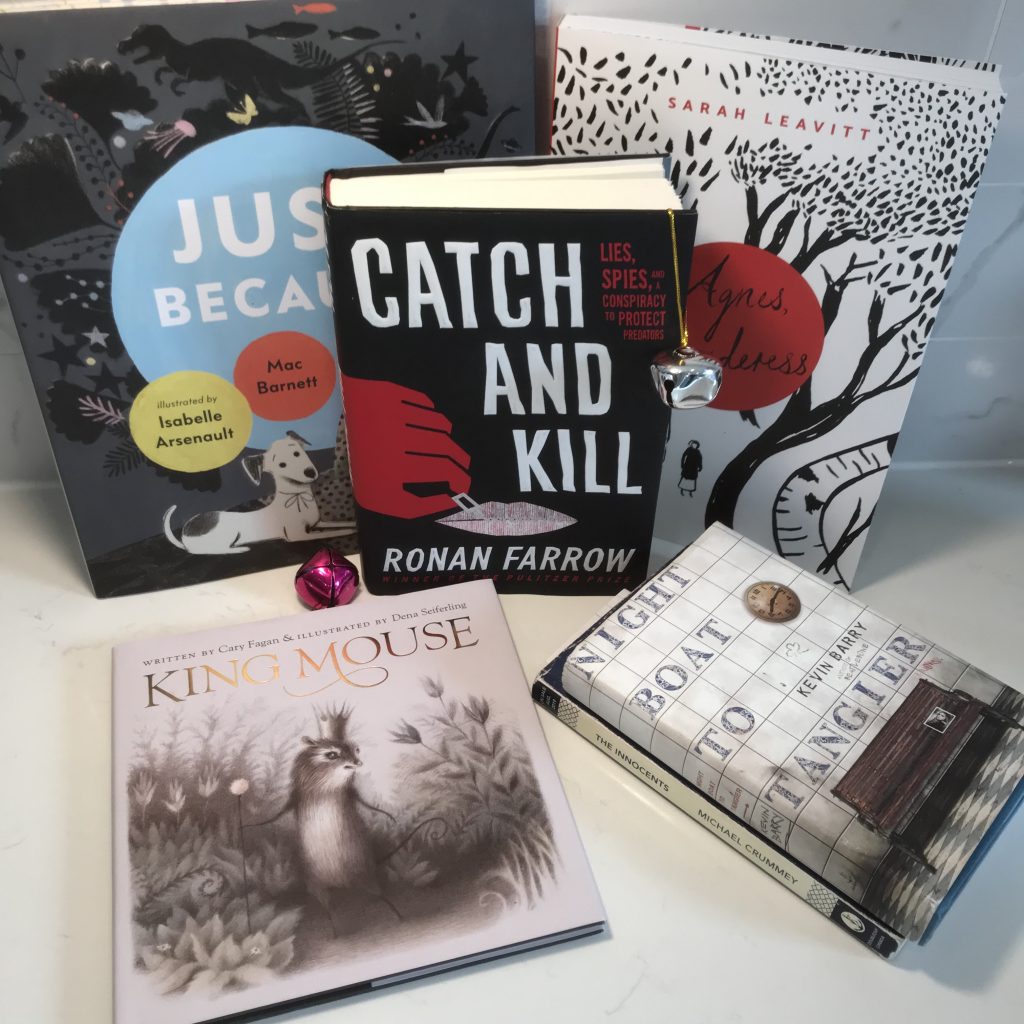 Another year, another holiday gift guide. It wasn't my intention to choose books whose covers were so matchy-matchy, but it's a nice bonus if you want to splurge and buy them all together!
Listen to the audio here >> LISTEN
My top picks for 2019 are:
The Innocents by Michael Crummey – my favourite Canadian novel of the year
Night Boat to Tangier by Kevin Barry – my favourite non-Canadian novel of the year
Catch and Kill by Ronan Farrow – already a Pulitzer Prize winner and major buzz book, this book about the journalist's pursuit of the Harvey Weinstein story reads like a le Carré novel
Agnes, Murderess by Sara Leavitt – an awesome Canadian historical graphic novel with a queer subplot and gothic vibe, this will appeal to teens and adults
Just Because by Mac Barnett illus. Isabelle Arsenault and King Mouse by Cary Fagan illus. Dena Seiferling – two picture books for little kids that tell two very different stories, both about kindness, patience, and the magic of imagination.